Removal and curbside pick-up of household clutter, furniture, appliances, junk piles, yard debris, recycling, and more;
Junk Removal & Bulk Pick-Up
Garage & Estate Clean-Outs
We Donate & Recycle First
Request a quote or text your junk pictures for a free same-day estimate.

JUNK REMOVAL IN Enfield, CT
Junk removal is an essential service that helps homeowners and businesses get rid of unwanted items and clutter. Our company provides reliable and efficient junk removal services in Enfield, CT, and surrounding towns. 
Our team of professionals is equipped with the necessary tools and expertise to handle any type of junk removal project, big or small. We cover a wide range of service areas, including Enfield, Somers, Suffield, Windsor Locks, East Windsor, and more. Our goal is to provide our clients with a stress-free experience by ensuring that their junk removal needs are met promptly and efficiently.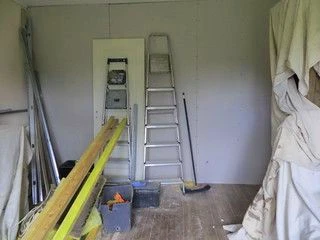 Beginning the Junk Removal Process
Beginning the junk removal process requires careful planning and organization. The first step is to assess the amount and type of junk that needs to be removed. This will help determine the appropriate disposal method and any necessary equipment or tools needed for the job.
If you have a lot of construction debris, you may want to consider getting a dumpster. If you have many electronics or recyclables, it's best to call a professional junk removal company for proper disposal of the items.
Should I Get a Dumpster Rental in Enfield?
If you are planning a home renovation or a major clean-up project, getting a dumpster rental in Enfield can be a smart choice. A dumpster rental can help you dispose of large amounts of waste and construction debris quickly and efficiently. 
There are several sizes of dumpsters available, ranging from 10 yards to 40 yards. The 10-yard dumpster is ideal for small projects such as cleaning out a garage or basement. The 20-yard dumpster is suitable for larger projects such as remodeling a kitchen or bathroom. The 30-yard dumpster is perfect for construction sites or large-scale clean-up projects. Finally, the 40-yard dumpster is the largest size available and is used for commercial projects or large-scale demolition work. Ultimately, the size of the dumpster you choose will depend on the scope of your project and the amount of waste you need to dispose of.
Junk removal and hauling prices in enfield, CT
The prices of junk removal in Enfield, CT vary depending on several factors. The size, volume, weight, and type of junk are some of the primary factors that determine the cost of junk removal services. Additionally, disposal fees, transportation costs, labor charges, and time taken to complete the job also contribute to the overall cost. 
Junk removal companies in Enfield, CT offer competitive pricing and strive to provide affordable services to their clients. It is advisable to obtain a quote from a reputable junk removal company before hiring their services to ensure transparency and avoid any hidden costs. Overall, the cost of junk removal in Enfield, CT is reasonable but varies depending on the specific needs of each client.
06082 Curbside Pickup and Junk collection
Junk pickup typically involves scheduling an appointment with a professional junk removal company, who will arrive at the designated location to collect the items. Customers can place their junk on the curb or in a designated area for easy access. The team will then load the items onto their truck and transport them to the appropriate disposal facility. This service is ideal for those who are moving, renovating, or simply decluttering their homes or businesses. With a junk pickup service, customers can rest assured that their unwanted items will be disposed of responsibly and in an environmentally friendly manner.
Interior extraction junk removal is another service that can help homeowners declutter their homes by removing unwanted items such as furniture, appliances, and pianos. This service typically involves a team of professionals who will come to your home and remove the heavy items for you, saving you time and effort.