Removal and curbside pick-up of household clutter, furniture, appliances, junk piles, yard debris, recycling, and more;
Junk Removal & Bulk Pick-Up
Garage & Estate Clean-Outs
We Donate & Recycle First
Request a quote or text your junk pictures for a free same-day estimate.

Avon, CT is a beautiful town in Farmington Valley of Hartford County, CT. It is known for its vibrant landscapes,  deep history, and its friendly community. As the town continues to expand, it has become increasingly important to maintain a clean and healthy environment.
Residents and businesses can ensure that their waste is disposed of in an environmentally friendly manner when hiring a junk hauling service. KB Junk Removal donates and recycles whenever possible, further contributing to the growth and sustainability of the community.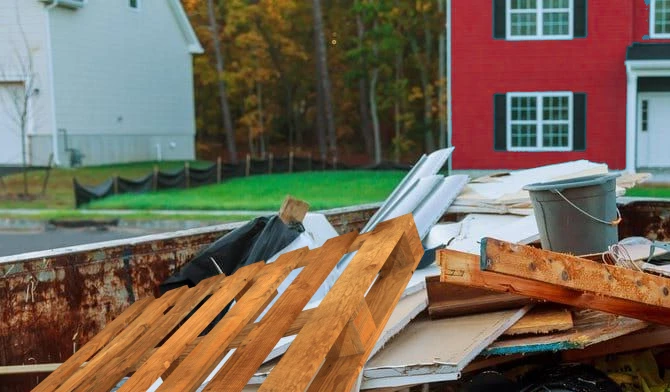 The Junk Removal Process Explained
The junk removal process involves the removal and disposal of unwanted items from residential or commercial properties. The process typically begins with a consultation to assess the scope of the project and provide an estimate for the cost of services. Once approved, a team of professionals will arrive at the property to remove the junk and transport it to a designated disposal site. 
In Avon CT, junk hauling services like KB Junk are available to assist with this process. Professionals have the necessary equipment and expertise to safely and efficiently remove all types of junk, including furniture, appliances, electronics, heavy equipment, and construction debris. They also ensure that all items are disposed of in an environmentally responsible manner, either through recycling or proper disposal methods.
The Convenience of Renting a Dumpster
Renting a dumpster in Avon, CT is a convenient solution for managing waste and debris from various projects. Whether you are renovating your home, cleaning out your garage, or conducting a construction project, renting a dumpster can save you time and effort. With a variety of sizes available, you can choose the right dumpster to fit your needs and budget. 
Renting a dumpster eliminates the need for multiple trips to the landfill or recycling center, saving you money on gas and disposal fees. The convenience of having a dumpster on-site allows you to focus on your project without worrying about waste removal.
The Cost of Junk Removal Services in Avon
The cost of nearby junk removal services in Avon, CT can vary depending on several factors. One of the primary costs associated with junk removal is disposal fees. These fees are charged by the landfill or recycling center where the junk is taken and can vary depending on the type and amount of waste being disposed of. Another significant cost is hauling and transportation, which includes gas expenses and wear and tear on the vehicle used for the job. Additionally, labor costs for heavy lifting and loading are also a factor in determining the overall cost of junk removal services.
Professional junk hauling services in 06001
Professional junk hauling services in 06001 should prioritize the donation and recycling of items before disposing of them. Our team understands the importance of reducing waste and minimizing our impact on the environment. We work with local charities and recycling centers to ensure that any items that can be reused or repurposed are donated or recycled appropriately. 
Not everything can be accepted at local charities for reasons like condition of the items or storage space available. If this is the case, KB Junk will search for alternative methods for reusing and repurposing the junk like giving it away for free or affordably to those in need.  This way we can avoid disposal fees and reduce landfill waste.
 Our goal is to provide a comprehensive junk removal service that not only clears out your space but also benefits the community and the planet. Trust us to handle your unwanted items with care and responsibility.