Junk Removal in Suffield, CT
Get rid of unwanted furniture, appliances, clutter, junk piles, yard debris, equipment, recycling, and more.
We provide local junk removal services for the residents and businesses of Suffield, CT and surrounding areas within Hartford County.


Save time and money with KB Junk Removal LLC. Request a quote or text your junk pictures for a free same-day estimate.

Local Junk Removal Services
KB Junk Removal LLC provides local Suffield residents and businesses with affordable junk removal services.
ZIP codes in Suffield, CT that we service:
Our recycling efforts have kept literal tons of waste out of local landfills as we strive to recycle as many items and materials as we possibly can.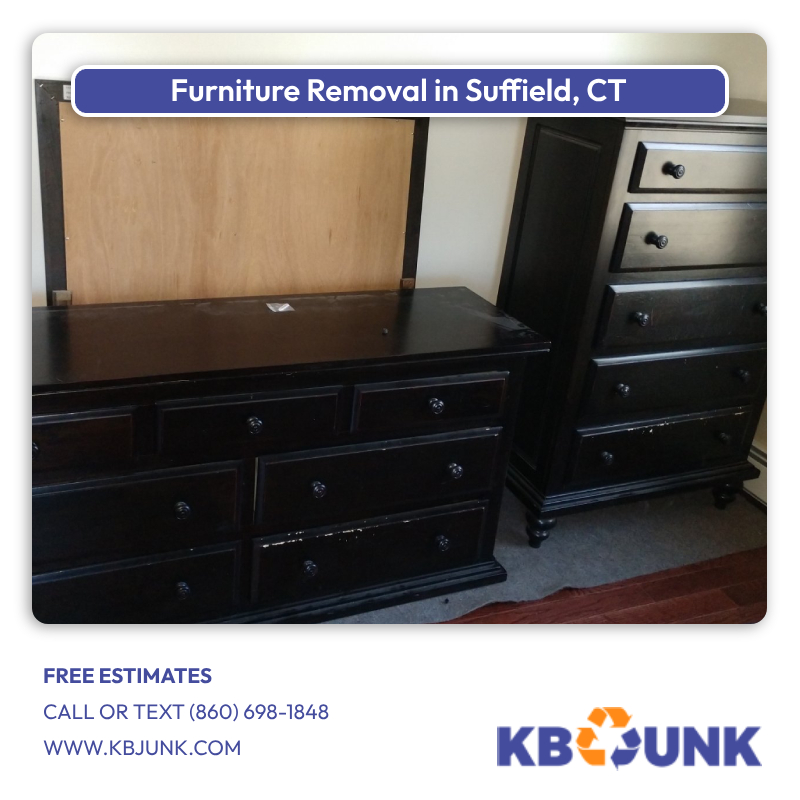 Property Cleanout Services in Suffield, CT
Specializing in property clean-outs and full-service junk removal; KB Junk Removal provides Suffield residents with various services geared toward clearing out spaces of any size.
Estates, storage units, garages, attics, sheds, and more; send us a picture or invite us in person for a free consultation with no obligation.
Bulky Pickup in Suffield, CT
Our estimates are based on labor and disposal fees. When you prepare your items outside or on the curb, you can save money by reducing the loading time and labor involvement from our crew.
But don't hesitate to have us come inside to remove your unwanted junk, debris, and furniture. We can tackle almost any sized project; whether it's a piano, cardboard boxes, or miscellaneous household items – we've got you covered.