Removal and curbside pick-up of household clutter, furniture, appliances, junk piles, yard debris, recycling, and more;
Junk Removal & Bulk Pick-Up
Garage & Estate Clean-Outs
We Donate & Recycle First
Request a quote or text your junk pictures for a free same-day estimate.

Junk Removal in Berlin, CT
Berlin, CT is a charming town located in Hartford County, Connecticut. With a small-town feel, it still has easy access to larger cities such as Hartford and New Haven. The town is known for its excellent schools, beautiful parks, and vibrant community events. Berlin is also home to a variety of businesses ranging from small mom-and-pop shops to large corporations.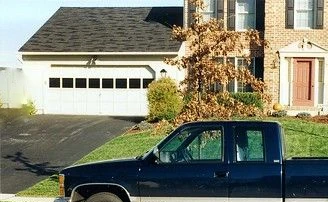 Understanding the Junk Removal Process
Understanding the junk removal process is essential for anyone looking to declutter their home or office. The process involves sorting through items and deciding what can be donated, recycled, or sent to the landfill. Scrap metal can also be salvaged and sold for cash. Labor and lifting heavy items are also part of the process, which is why it's best to hire professionals who have the necessary equipment and expertise. Junk removal can be quick and easy when done by professionals who know how to efficiently dispose of unwanted items. By donating and recycling as much as possible, we can reduce our impact on the environment and help those in need.
Berlin Dumpsters Rentals and Fill-Up Services
Dumpster rentals are a convenient and efficient way to dispose of large amounts of waste. The process of renting a dumpster typically involves contacting a reputable rental company, selecting the appropriate size and type of dumpster for your needs, scheduling delivery and pickup dates, and paying the rental fee. Once the dumpster is delivered to your location, you can begin filling it with your waste materials. It is important to follow any guidelines provided by the rental company regarding what can and cannot be placed in the dumpster. Once you have filled the dumpster, simply contact the rental company to schedule pickup.
Alternatively, you can use a professional junk removal service to load the dumpster for you. If there's a lot of stuff or the need for heavy furniture removal, then it may help to have an experienced removal company on standby.
What's the Cost of Junk Removal in Berlin?
The cost of junk removal in Berlin varies depending on several factors. The size and weight of the items, the distance to the disposal site, and the complexity of the removal process are some of the factors that affect the cost. Additionally, disposal fees, transportation costs, gas expenses, and trailer rental fees may also be included in the overall cost. To minimize costs and promote sustainability, it is advisable to donate or recycle items before considering disposal.
If you're using a company to remove your junk, estimates can vary depending on the size and scope of the job. Weight, volume, and labor must all be taken into consideration. Costs can range from $99 for a single item to as much as $1,000 or more for larger cleanouts.
Local Junk pickup in Berlin; Kensington and East Berlin
Looking for reliable junk pickup services in Berlin? We offer curbside pickup for all types of junk, from old furniture to appliances and everything in between. Our junk hauling services are designed to make your life easier, with fast and affordable removal of unwanted items from your property. We also offer interior removal services for those larger items that need to be taken out of your home or office. With our professional team on your side, you can rest assured that your junk will be taken care of quickly and efficiently, leaving you with a clean and clutter-free space.