Removal and curbside pick-up of household clutter, furniture, appliances, junk piles, yard debris, recycling, and more;
Junk Removal & Bulk Pick-Up
Garage & Estate Clean-Outs
We Donate & Recycle First
Request a quote or text your junk pictures for a free same-day estimate.

JUNK REMOVAL IN Bloomfield, CT
Bloomfield, CT is a town located in Hartford County, Connecticut. Neighboring Windsor, Farmington, and Simsbury; Bloomfield is known for its diverse community and strong sense historical pride. The town is home to a number of activities including the Wintonbury Hills Golf Course and the Penwood State Park.
As the town continues to grow and develop, there has been a growing need for junk removal services. With more people moving in and out of the area, there has been an increase in the amount of unwanted items that need to be disposed of properly. Junk removal services are essential in keeping the town clean and free from clutter. They provide a convenient and efficient way to dispose of unwanted items such as furniture, appliances, mattresses, and electronics.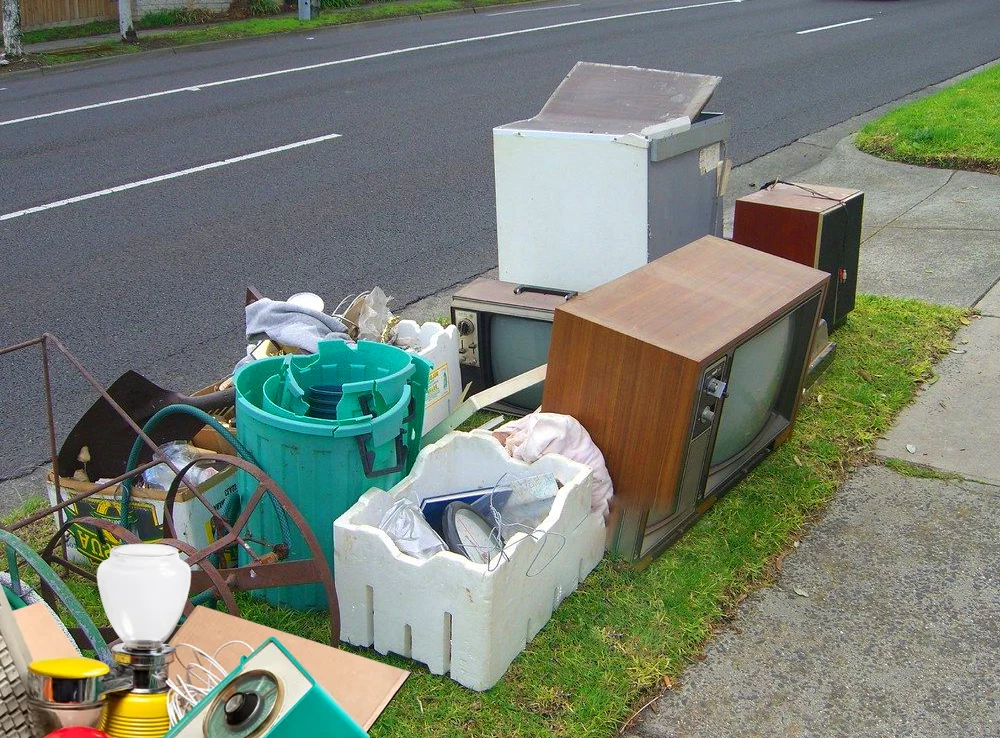 Simplifying the Junk Removal Process
The junk removal process can be a daunting task, but it doesn't have to be. Whether you're dealing with estate cleanouts or curbside pickup, there are a few things you can do to make the process easier. 
First, consider donating and recycling whenever possible. This not only helps reduce waste but can also benefit your community and reduce disposal fees. These costs can add up quickly, so it's important to plan ahead and budget accordingly. Second, think about labor and heavy lifting. If you're not up for the task, consider hiring a professional junk removal service to handle the heavy lifting for you. By following these tips, you can simplify the junk removal process and make it a stress-free experience
Renting and Filling a Dumpster in Bloomfield
Renting a dumpster is an efficient and cost-effective solution for disposing of large amounts of waste. Whether you are a homeowner, contractor, or business owner, renting a dumpster can help you manage your waste removal in a timely manner without having to do countless runs to the dump.
Filling a dumpster efficiently requires careful planning and organization. First, sort your waste into categories such as recyclables, hazardous materials, and general waste. This will help you dispose of each type of waste appropriately and avoid any potential hazards. Next, start by placing the heaviest and largest items at the bottom of the dumpster to create a stable base. Then, fill in the remaining space with smaller items and break down any large items to maximize space. Be sure to distribute the weight evenly throughout the dumpster to prevent it from becoming too heavy on one side. Finally, compact the waste as you go to create more space and reduce the number of trips required to empty the dumpster.
The cost of removal and junk pickup in bloomfied, CT
The cost of junk removal in Bloomfield can vary depending on several factors. The primary costs associated with junk removal include labor and lifting heavy items, transportation trailers, gas, and disposal fees. The cost of labor and lifting heavy items is typically based on the amount of time it takes to remove the junk from your property. Disposal fees may be charged based on the weight or volume of the junk being removed. 
It is important to choose a reputable junk removal company that provides transparent pricing and clear communication about all associated costs to ensure that you receive a fair and accurate estimate for your project.
Professional Junk removal services in 06002
KB Junk Removal LLC is a professional junk removal company that is committed to providing responsible, reliable, efficient, and affordable services to its Bloomfield clients. We understand the importance of keeping our environment clean, which is why we prioritize recycling and donating items that are still in good condition.
Our team of experts is highly trained and experienced in handling all types of junk removal projects; both residential and commercial projects. We take pride in our work and always strive to exceed our clients' expectations by delivering exceptional services that are tailored to their specific needs.