Removal and curbside pick-up of household clutter, furniture, appliances, junk piles, yard debris, recycling, and more;
Junk Removal & Bulk Pick-Up
Garage & Estate Clean-Outs
We Donate & Recycle First
Request a quote or text your junk pictures for a free same-day estimate.

JUNK REMOVAL IN CANTON, CT
As the town of Canton's population continues to grow, so does the need for junk removal services. With more people comes more waste, and it's important to keep our environment clean and free of clutter. Junk removal services are essential in ensuring that unwanted items are disposed of properly, rather than being left on the curbside or in landfills. By using a professional junk removal service, you can be sure that your unwanted items will be disposed of in an environmentally friendly way, helping to keep Canton clean and beautiful for generations to come.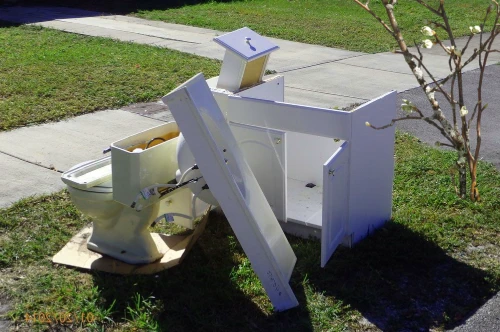 The Ins-and-Outs of the Junk Removal Process
The junk removal process involves several considerations, including; transportation, lifting heavy furniture, debris cleanup, and disposal fees. The first step is to sort through the items and determine what can be donated or recycled. This helps to reduce waste and minimize the environmental impact of the junk removal process. Once the items have been sorted, they are loaded onto a truck or other transportation vehicle and taken to the appropriate disposal facility. Disposal fees may apply depending on the type and amount of debris being removed. Lifting heavy furniture is another important aspect of the junk removal process, as it requires specialized equipment and techniques to ensure safe handling. A professional junk removal service can help simplify this process and ensure that it is done efficiently and effectively.
Renting a Dumpster to Get rid of Junk
Renting a dumpster is an efficient and cost-effective way to get rid of junk. Whether you are renovating your home, cleaning out your garage, or decluttering your office, a dumpster rental can help you dispose of unwanted items quickly and easily. With a variety of sizes available, you can choose the dumpster that best fits your needs and budget. 
When renting a dumpster, it is important to follow all local regulations and guidelines for waste disposal. Additionally, it is recommended to work with a reputable company that provides reliable service and clear pricing. By renting a dumpster, you can simplify the process of junk removal and ensure that your space is clean and clutter-free.
Curbside collection and bulky pickup in canton, ct
Canton, CT offers curbside collection and bulky pickup services to its residents. The town has strict guidelines for what can be placed at the curb for pickup, and residents are encouraged to review these guidelines before placing items out for collection.
Alternatively, you can hire a private junk-hauler to take away your unwanted junk and debris piles. Freeing up time and offloading the labor onto a professional can keep you from having to deal with the hassle.
Professional Junk Haulers of Canton, CT
KB Junk Removal LLC is a local junk removal company great reviews and friendly staff. Our team of experts are highly skilled and experienced in handling all types of junk removal projects, from residential to commercial properties. 
We're dedicated on serving all areas of Canton, CT including; North Canton, Canton Center, Canton Valley, and Collinsville.
We take pride in our commitment to environmental sustainability, which is why we prioritize donating and recycling items before disposing of them. Our professional junk haulers are trained to identify items that can be repurposed or donated to local charities, reducing waste and promoting a cleaner environment.