Removal and curbside pick-up of household clutter, furniture, appliances, junk piles, yard debris, recycling, and more;
Junk Removal & Bulk Pick-Up
Garage & Estate Clean-Outs
We Donate & Recycle First
Request a quote or text your junk pictures for a free same-day estimate.

JUNK REMOVAL IN East Granby, CT
Professional junk removal services in the town of East Granby are beneficial for maintaining a clean and safe environment by disposing of junk properly. Whether it's residential or commercial waste, junk removal companies provide efficient and reliable services to dispose of unwanted and bulky items like furniture, appliances, electronics, construction debris, and other types of waste.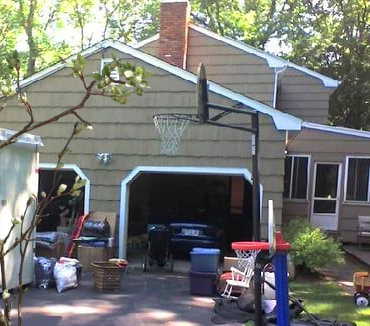 Out with the Old: The Junk Removal Process
Following through with the junk removal process can be essential for individuals and businesses to declutter their spaces and make room for new items. Whether it's a garage, attic, or a whole estate, junk removal professionals can efficiently remove unwanted items and dispose of them in an eco-friendly manner.
The process involves sorting through the clutter, identifying items that can be donated or recycled, and safely disposing of the materials. By removing old and unused items, individuals can create more space for new possessions or repurpose the area for other uses. Junk removal services in Canton provide a convenient and effective solution for those looking to declutter their spaces and make room for new things.
How to Rent and Fill a Dumpster in East Granby
Dumpsters are commonly used for home renovations, construction projects, and large cleanouts. Renting and filling a dumpster can be a daunting task, but with the right approach, it can be done efficiently and effectively. 
First, determine the size of the dumpster you need based on the amount of waste you will be disposing of. Sizes range from 10 to 40 cubic yards, with the most common being 20 and 30 cubic yards. Next, contact a reputable dumpster rental company and schedule delivery to your location. When filling the dumpster, be sure to only put acceptable items inside. This includes household junk, construction debris, yard waste, and furniture. Items that are not allowed include hazardous materials, chemicals, tires, and appliances containing Freon. Once the dumpster is full, contact the rental company for pick-up and disposal.
How Much Does Junk Removal Cost?
Disposal fees are typically charged by the landfill or recycling center where the junk is taken. Transportation costs may include fuel, vehicle maintenance, and insurance. Time and labor costs are based on the amount of time it takes to load and haul away the junk. Finally, volume, weight, and size play a significant role in determining the overall cost of junk removal. The more significant the items or the more extensive the load, the higher the cost will be. 
Hiring a professional junk removal company
KB Junk Removal LLC is a professional and reliable junk removal service providing labor in East Granby with simple flat fees based on volume and labor. We understand that removing unwanted items from your home or business can be a daunting task, which is why we offer hassle-free services to make the process as easy as possible. Our pricing is transparent and straightforward, with no hidden fees or surprises. We charge based on the amount of junk you need removed and the amount of labor required to complete the job.