Removal and curbside pick-up of household clutter, furniture, appliances, junk piles, yard debris, recycling, and more;
Junk Removal & Bulk Pick-Up
Garage & Estate Clean-Outs
We Donate & Recycle First
Request a quote or text your junk pictures for a free same-day estimate.

JUNK REMOVAL IN East Hartford, CT
Junk removal services in East Hartford, CT are essential for homeowners and businesses looking to declutter their spaces. These services provide a convenient and efficient way to dispose of unwanted items, including furniture, appliances, and electronics. In addition to disposing of these items responsibly, junk removal companies can responsibly engage in donating to their communities through avenues likes goodwill donation centers and local charities. This not only benefits the community but also helps reduce waste in landfills.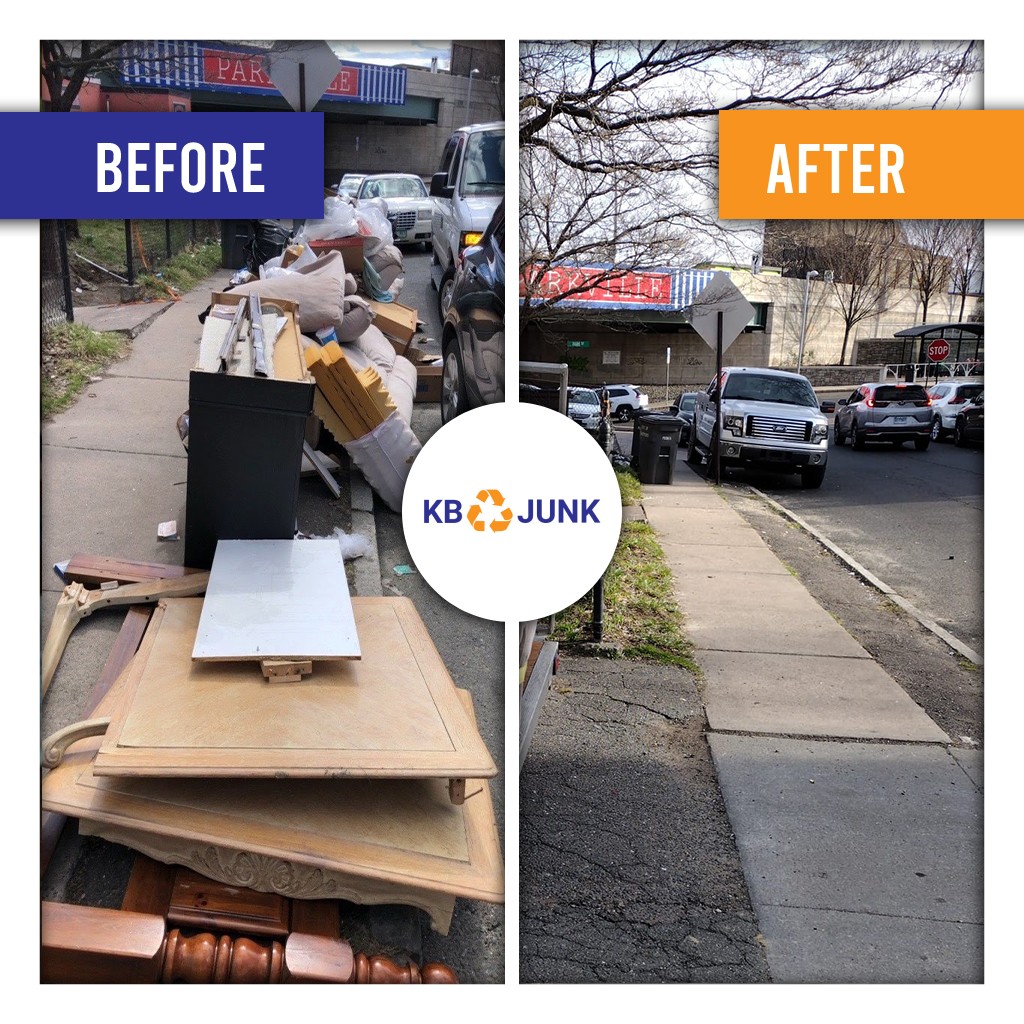 From Chaos to Clarity: Junk Removal Made Easy
Junk removal can be a daunting task, especially when it involves lifting heavy items. However, professional junk haulers can make the process hassle-free. They can safely lift and remove heavy items, such as furniture and appliances, without causing damage to your property. By hiring professional junk haulers, you can save time and energy while ensuring that your junk is disposed of properly. So if you're looking to get rid of unwanted items in your home or office, consider hiring a team of experienced professionals to do the job for you.
Dumpster Rental Services in East Hartford
Dumpster rental services in East Hartford provide a convenient and efficient solution for waste management needs. Choose from a range of dumpster sizes to accommodate various project sizes, from small residential cleanups to large commercial construction projects. The rental process is straightforward, with flexible rental periods and competitive pricing. The dumpsters are delivered and picked up by experienced professionals, ensuring a hassle-free experience for customers. 
Additionally, these services prioritize environmental responsibility by disposing of waste in compliance with local regulations and recycling whenever possible. Overall, dumpster rental services in East Hartford are a reliable and cost-effective option for anyone in need of waste management solutions.
Cost of Junk Removal Services in Hartford County
If you're looking for junk removal services in Hartford County, you can expect to pay varying prices depending on the scope of the project. For a single item, such as a TV or Oven, you can expect to pay around $99 if it's curbside. However, if you need a whole estate cleanout, the cost can range up to $1000 or more. This includes removing junk from every room in the house, including the garage, attic, and basement. It's important to note that these prices may vary depending on the amount of junk that needs to be removed. Overall, hiring a professional junk removal service can save you time and effort while ensuring that your space is clean and clutter-free.
Local Junk Removal in Hartford
KB Junk Removal is a leading junk removal service provider in Hartford that offers reliable and efficient junk removal services. Our team of experienced professionals is dedicated to providing top-notch services that meet the needs of our clients. We specialize in removing all types of junk, including furniture, appliances, electronics, and more. 
We also prioritize eco-friendly practices by donating and recycling items whenever possible. Our commitment to sustainability has earned us great reviews from our satisfied clients who appreciate our efforts to reduce waste and protect the environment. With KB Junk Removal, you can trust that your junk removal needs will be handled with professionalism and care.