Removal and curbside pick-up of household clutter, furniture, appliances, junk piles, yard debris, recycling, and more;
Junk Removal & Bulk Pick-Up
Garage & Estate Clean-Outs
We Donate & Recycle First
Request a quote or text your junk pictures for a free same-day estimate.

JUNK REMOVAL IN East Windsor, CT
East Windsor, CT is a charming town located in Hartford County, Connecticut. With a population of over 11,000 residents, the town is known for its rich history and scenic beauty. As with any community, there is a need for junk removal services and curbside collection to maintain the cleanliness and safety of the town. Junk removal services are essential to ensure that unwanted items are disposed of properly and do not become a hazard to the environment or public health.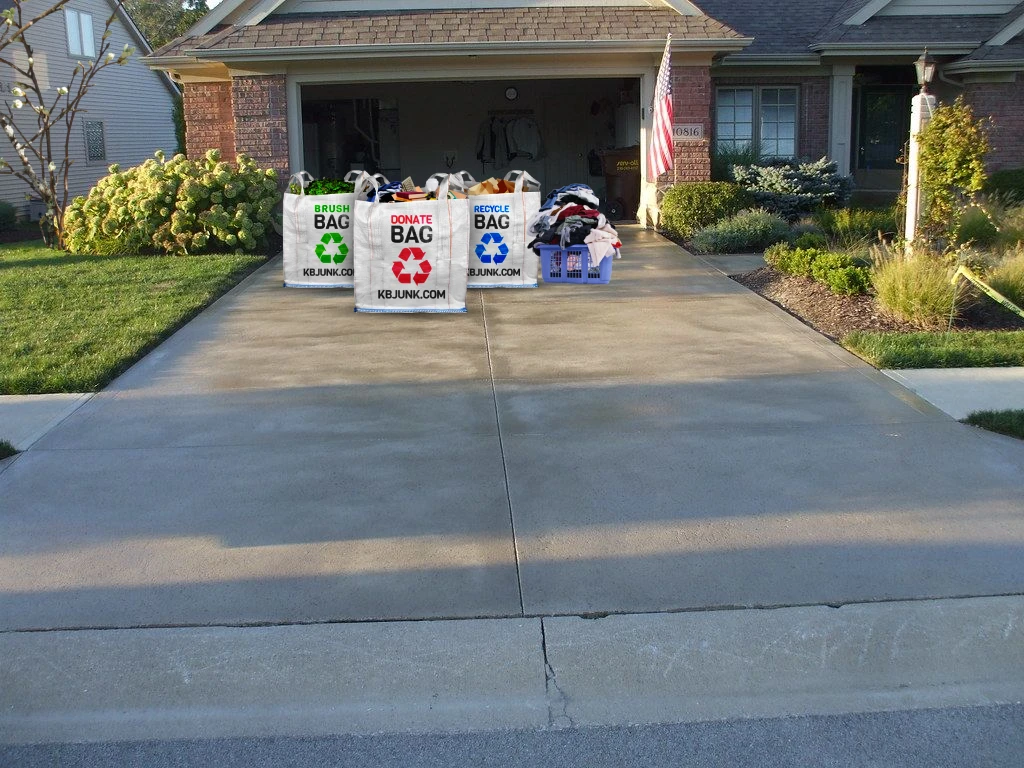 Building a Junk Removal Plan
Building a junk removal plan is an essential task for any business or individual looking to declutter their space. The first step in creating a successful plan is to assess the amount and type of junk that needs to be removed. This will help determine the appropriate disposal methods and any necessary equipment or personnel needed for the job. Next, it is important to research local regulations and guidelines for waste disposal to ensure compliance with environmental laws. Once these factors have been considered, a timeline and budget can be established for the project.
Dumpster Drop-Off and Pickup in East Windsor
Dumpster drop-off and pickup services are essential for any construction or renovation project. These services provide a convenient and efficient way to dispose of waste materials, debris, and other unwanted items. 
Dumpster sizes vary depending on the project's scope and the amount of waste generated. The most common sizes are 10-yard, 20-yard, and 30-yard dumpsters. A 10-yard dumpster is ideal for small projects such as home cleanouts or small remodeling jobs. A 20-yard dumpster is suitable for medium-sized projects such as kitchen or bathroom renovations. A 30-yard dumpster is best for larger projects such as commercial construction or major home renovations. Each dumpster size has its specific use, and it's essential to choose the right size to avoid overloading or underutilizing the container. Overall, dumpster drop-off and pickup services are an excellent solution for managing waste materials in a safe and responsible manner.
the prices of junk pickup in EAST WINDSOR, CT
The prices of junk pickup in East Windsor vary depending on the type and amount of junk to be removed. Generally, the cost of junk removal services is determined by factors such as the size of the items, the distance to be covered, and the time required to complete the job. At our company, we offer competitive pricing for our junk removal services in East Windsor. Our rates are affordable and transparent, with no hidden fees or charges. We strive to provide our clients with high-quality services at reasonable prices, ensuring that they get value for their money. Contact us today for a quote on your junk removal needs in East Windsor.
Affordable Junk Removal and Bulk Pickup
KB Junk is a reputable junk removal company providing services for East Windsor and surrounding towns in Hartford County. Our team of experts are committed to providing exceptional services to our clients, ensuring that their junk removal needs are met efficiently and effectively. We take pride in our professionalism and attention to detail, ensuring that every job is completed to the highest standards.