Removal and curbside pick-up of household clutter, furniture, appliances, junk piles, yard debris, recycling, and more;
Junk Removal & Bulk Pick-Up
Garage & Estate Clean-Outs
We Donate & Recycle First
Request a quote or text your junk pictures for a free same-day estimate.

JUNK REMOVAL IN Farmington, CT
Junk removal is an essential service that helps homeowners and businesses get rid of unwanted items and clutter. In Farmington, CT, residents can rely on professional junk removal services that offer curbside pickup and interior extraction. Curbside junk pickup is a convenient option for those who have large items or piles of debris that need to be removed from their property. Interior extraction, on the other hand, is ideal for those who need to clear out a space inside their home or office. With the help of experienced junk removal professionals, customers can enjoy a clutter-free environment without the hassle of doing it themselves.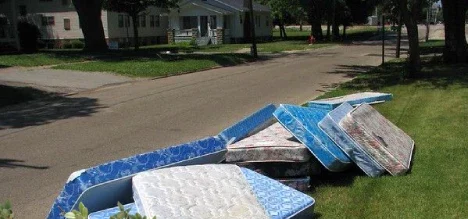 Getting Rid of Unwanted Items and Debris
One of the best ways to dispose of unwanted items is by donating them to charitable organizations. This not only helps those in need but also reduces the amount of waste that ends up in landfills. Recycling is another great option for disposing of unwanted items, as it helps to conserve natural resources and reduce pollution. However, some items may not be suitable for donation or recycling, and in such cases, a dumpster may be necessary. It is important to choose a reputable dumpster rental company that can dispose of the waste responsibly. Ultimately, the goal should be to minimize the amount of waste that ends up in landfills, as this can have a significant impact on the local environment.
Choosing the right dumpster rental size
Choosing the right dumpster rental size is crucial to ensure that your waste disposal needs are met efficiently and cost-effectively. Dumpster rental companies offer various sizes of dumpsters, ranging from 10-yard to 40-yard containers. 
The 10-yard dumpster is ideal for small projects such as garage cleanouts or yard waste removal, while the 20-yard dumpster is suitable for medium-sized projects like kitchen or bathroom renovations. The 30-yard dumpster is perfect for large-scale projects like construction or demolition, and the 40-yard dumpster is ideal for commercial projects or major home renovations. The cost of renting a dumpster varies depending on the size and duration of the rental, with larger dumpsters costing more than smaller ones. It's important to choose the right size of dumpster to avoid overpaying for unused space or having to unexpectedly rent an additional container.
The cost of junk pickup in farmington, ct
The cost of junk pickup can vary depending on several factors. Disposal fees, transportation, labor, and time are some of the main components that contribute to the overall cost. Disposal fees are charged by waste management facilities for the proper disposal of junk. Transportation costs include fuel, vehicle maintenance, and insurance. Labor costs are associated with the time and effort required to load and transport the junk. Time is also a factor as it takes time to schedule and complete the pickup. Overall, the cost of junk pickup can range from a hundred dollars to several thousand dollars depending on the amount and type of junk being disposed of. 
Farmington Valley Junk Removal
KB Junk Removal is a professional junk removal company that provides top-notch services to clients in the Farmington Valley area. Our team of experts is dedicated to providing efficient and reliable junk removal services to ensure that your space is clean and clutter-free. We specialize in removing all types of junk, including furniture, appliances, electronics, and construction debris. 
Our service areas include all of Farmington Valley, including Avon, Canton, Simsbury, Granby, and Farmington. We take pride in our work and strive to exceed our clients' expectations by providing exceptional customer service and affordable pricing. Contact us today to schedule your junk removal appointment.